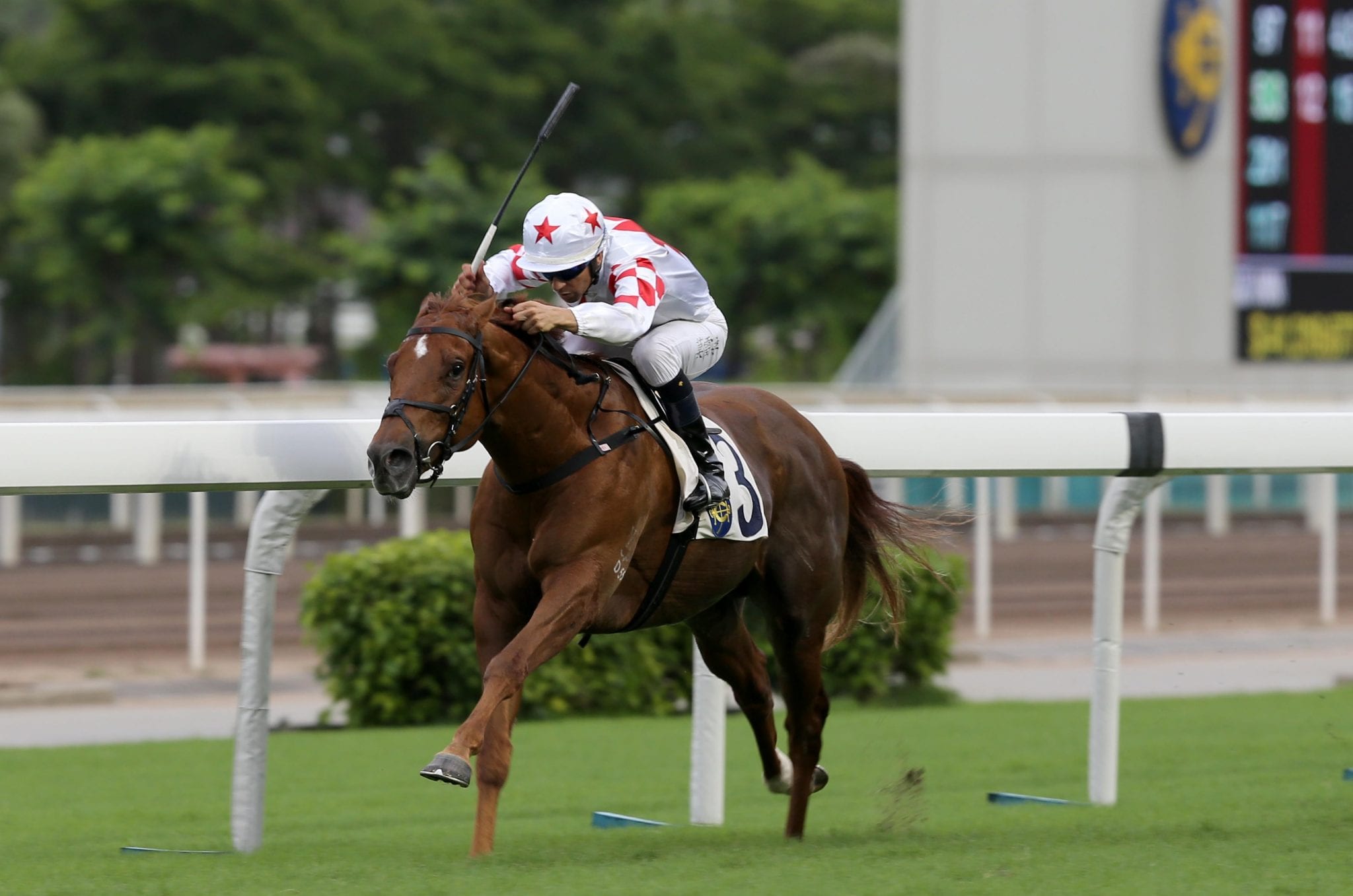 Joao Moreira outscored jockeys' championship rival Zac Purton three to one at Sha Tin on Sunday (17 May), a haul that left the three-time Hong Kong champions locked on 117 wins apiece heading into the season's final 16 meetings.
The Brazilian ace arrived at the track two wins adrift of his Australian counterpart but evened the score when completing his treble in the afternoon's final contest aboard the four-year-old rising star Inner Flame (127lb).
"Zac can't say he's going to be the winner and neither can I because we don't know what's going to happen in the next couple of weeks and months," Moreira said of his season-long wrestle with the reigning champ.
Inner Flame won his first three races before suffering a reversal last time out but came back from a two-month break with a mature, determined victory in the Class 3 Pak Sha O Handicap (1200m).
"He did that the hard way, which he had to do from that gate (11); he was attacked early and he had to hold on and fight, with horses coming at him at the end – only good horses can do what he's done," Moreira said.
"I'm very pleased to be sitting on such a nice horse for the Douglas Whyte stable. Douglas' patience has paid off, he was going to run him another day but decided to wait and I really think that patience was the key to this horse being able to come back and win again. He's a nice horse with a bright future."
Whyte was delighted to see the Zoustar chestnut bounce back tenaciously at the first attempt and expects to see his charge continue on an upward trajectory.
"It bodes well," Whyte said. "The most important and interesting view as a trainer is that I don't think I've got to the bottom yet or near the bottom yet; he's still doing it on raw ability and I'm just training his mind to keep intact – I haven't even attacked him yet.
"I think there will be a big improvement; he was supposed to run and I said to Joao, 'I'm going to give him another trial, he's just getting a bit too naughty and I don't want to work him hard but he needs a trial to knock the wind out of his sails' – that was probably the winning move."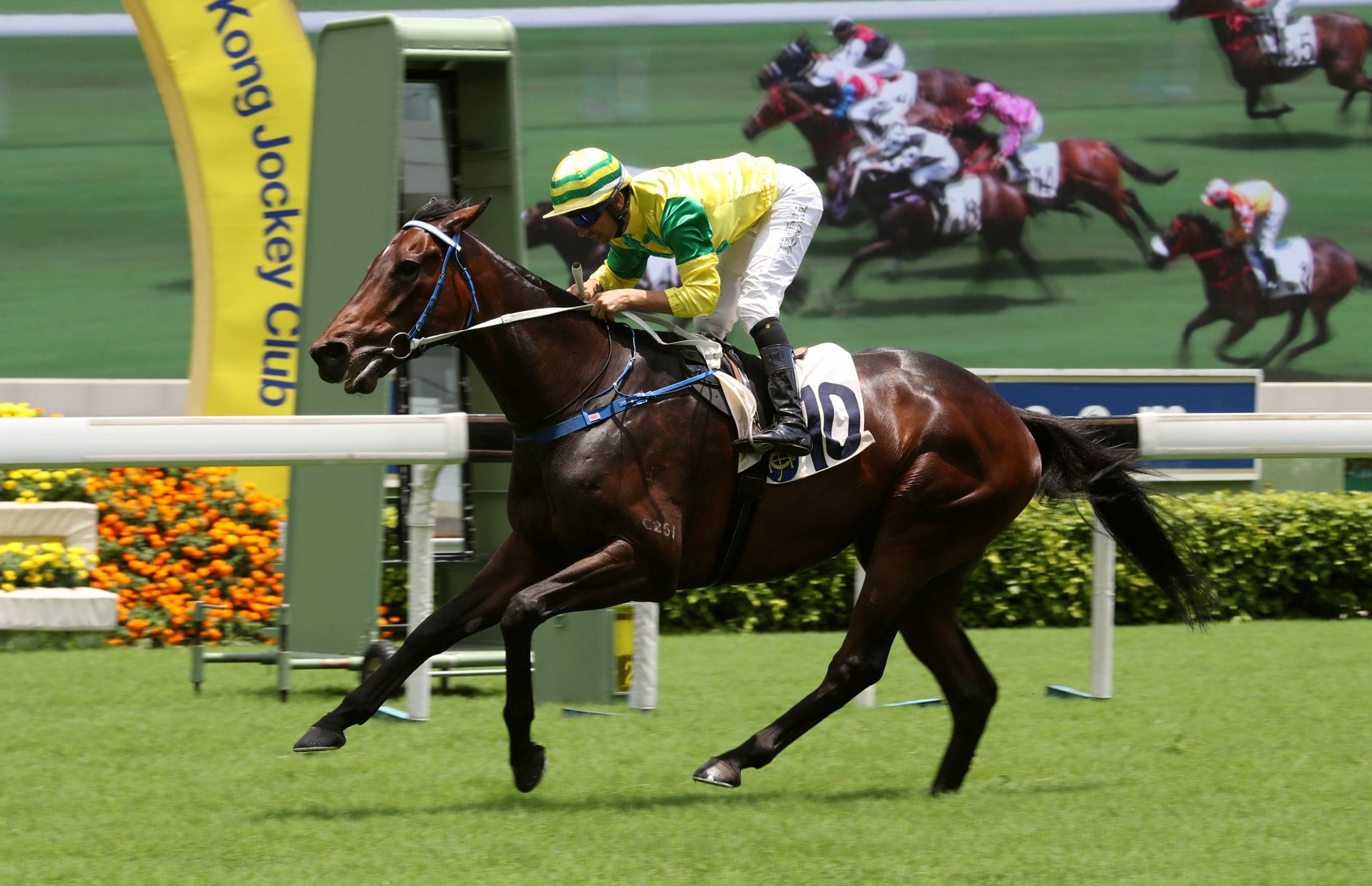 Moreira kicked off the card with a straightforward success on the Caspar Fownes-trained Sky Gem in the Yung Shue O Handicap (2200m). The Brazilian has enjoyed impressive strike rates in Class 5 in past seasons, running well above 20% in four of the last six campaigns, but he has not been as prolific this time – the Niagara gelding took the rider's current season strike rate in the class to 12%.
That pulled him to within one of Purton but the Australian regained his two-win advantage in race four, section two of the Class 4 Wong Ma Tei Handicap (1400m). Purton and Moreira went head-to-head in the run to the line as the David Hall-trained Classic Posh (128lb) held Heza Beauty (127lb) by a short-head.
Moreira nabbed his second win aboard the John Size-trained Picken, who earned a fifth success at his 28th outing when a half-length better than the rest in the Class 3 Sham Chung Handicap (1400m).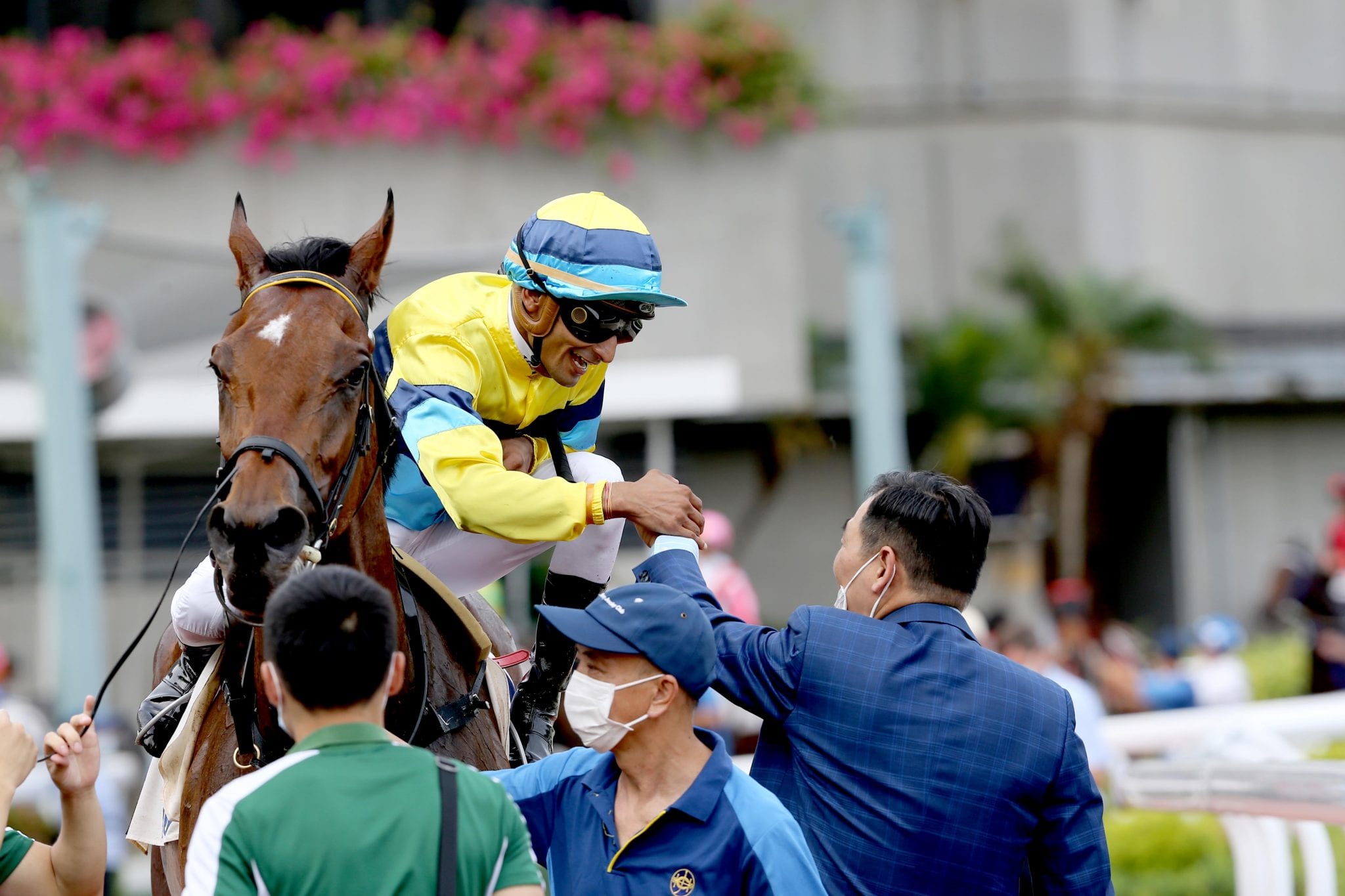 Righteous win moves Chang close to benchmark
Righteous Doctrine (118lb) gave Michael Chang his biggest win in almost a year and took the Group 1-winning handler to within touching distance of Hong Kong's 'trainer performance benchmark'.
Chang famously oversaw the career of Rich Tapestry, the only Hong Kong-trained horse to have won a Group 1 – or any race, for that matter – in North America, as well as notable scores in Dubai. But the past few seasons have been lean.
Righteous Doctrine's rattling late run to snatch the Class 2 Hoi Ha Handicap (1800m) added just a hint of a sheen to a season that has been all about boxing tough with low grade gallopers.
"He really made my day today – he was strong!" Chang declared after Karis Teetan urged the five-year-old to a neck verdict over race favourite Super Oasis (128lb), despite an interrupted run that had given the trainer a "nervous" moment.
"I told the jockey to relax him and make him finish – and he finished really strongly. I could see that he was coming home strongly from 200 metres out but then suddenly he got chopped up by the other horse."
The French-bred has now won three races this term, all within his last four starts, and Chang believes there is more to come.
"I think he's improving still," the handler said. "He always runs well on the turf, even though his two previous wins were on the dirt. He finished third last time and I don't think he got a good run so today I wanted to put a stronger jockey on."
Righteous Doctrine's win gave Chang his 15th win; the run of President's Choice into second place in the finale raised the stable's purse money to HK$20.115 million.
The Hong Kong Jockey Club requires trainers on a single site licence – without access to Conghua – to achieve 16 wins or, failing that, 14 wins plus at least HK$21 million in prize money. Failure to hit the mark incurs a 'strike' – three of those and a trainer could be on their way.
Chang achieved 40 wins for the term in the 2012/13 season but has notched less than 20 wins in each season since. Even so, he has never received a dreaded 'strike' despite one or two close calls.
"Honestly, I never feel pressure – I know our team will always do a good job so I have no complaints," he said.
"We're getting a few more newcomers soon but they've all been stuck because of the coronavirus."
Righteous Doctrine's victory gave Teetan a double, the Mauritian having prevailed on the Tony Cruz-trained Casa De Forca. The gelding had knocked on the door a few times this term and finally hammered his way through for a first win at start 19 in section one of the Class 4 Wong Ma Tei Handicap (1400m).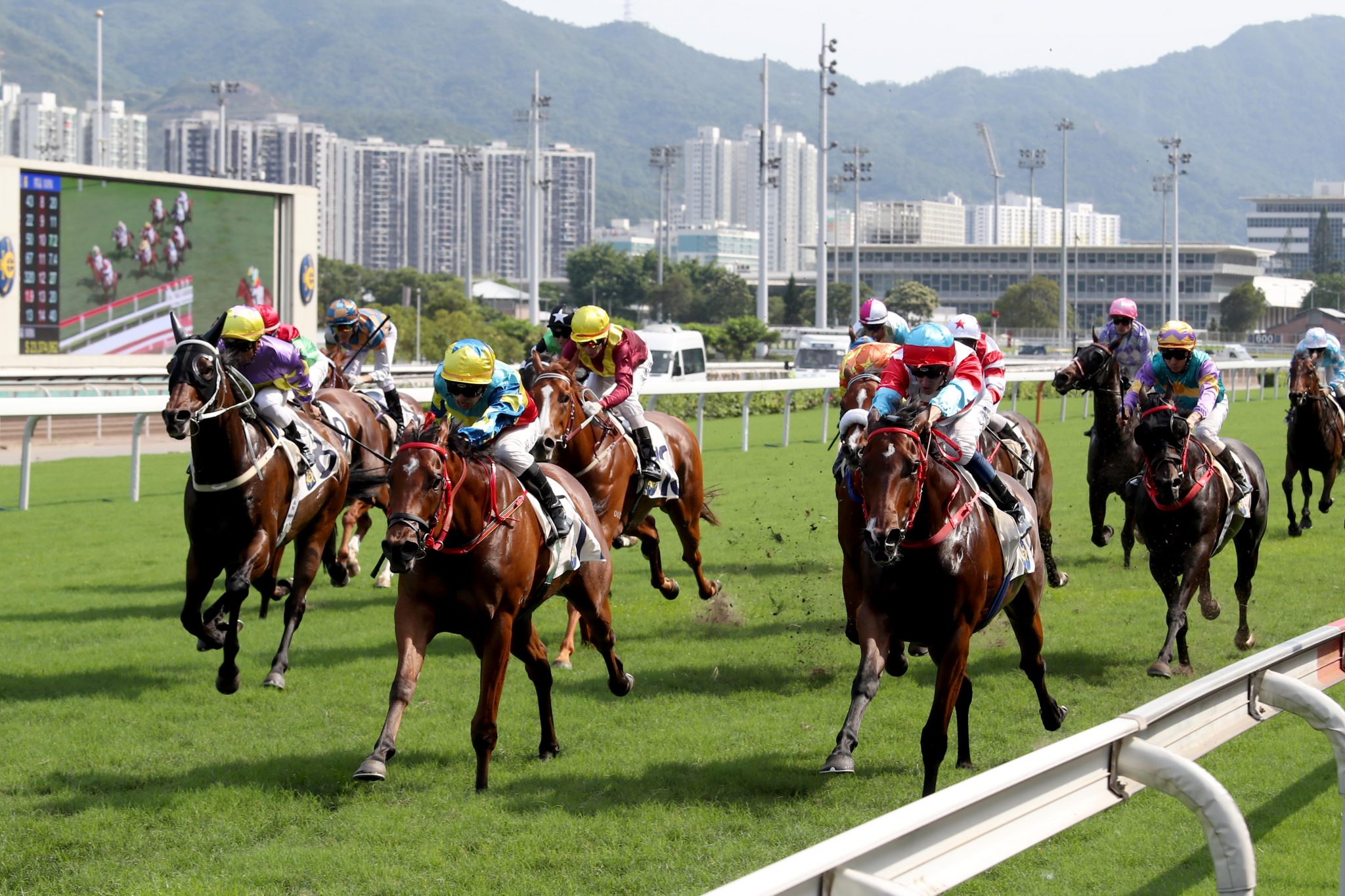 So's Good View
Ben So doesn't have long left before he bids a final farewell to the jockeys' room, with retirement and "a new development" awaiting him once this season concludes.
The rider, 33, doubled his tally for this campaign when the smart three-year-old Good View Clarico (116lb) completed a hat-trick of wins in the Class 3 Lai Chi Chong Handicap (1000m). The Dennis Yip-trained gelding quickened to head the -111.11 race favourite War Of Courage (124lb) by a neck in a swift 55.24s.
Purton had partnered Good View Clarico to his two previous wins but was unable to make the light weight for the bay's first start in Class 3.
"It was my first time riding him and he did everything I wanted," So said. "He jumped well from the gate, relaxed when I got to the front and then in the last 400 metres he gave me as much as he could.
"He's mature for a three-year-old but I think he'll keep improving."
So was champion apprentice in the 2011/12 season but has struggled for opportunities in recent times – six wins last term and only one the season prior. His upcoming retirement will open a new chapter as a work rider with a view to navigating his way up the Hong Kong Jockey Club ranks stables-side, hoping to follow in the footsteps of the likes of Tony Cruz, Frankie Lor, Ricky Yiu and Yip, among many others.
"I'm going to retire because I have another good development, so that's my plan," he said.
Antoine Hamelin continued his good form as the Manfred Man-trained Dublin Star cast aside his maiden status under the Frenchman in the Class 4 Tai Mong Tsai Handicap (1000m).
Hamelin has forged a reputation as a strong rider with a powerful shove, but Neil Callan is still the unbowed 'Iron Man' of the Hong Kong jockey's room and he showed it one race later. The Irishman urged the Paul O'Sullivan-trained Judy's Star through a no-nonsense drive to seal the Class 4 Wong Chuk Wan Handicap (1200m).
Chad Schofield guided the Tony Millard-trained Gift Of Lifeline to win the Class 3 Shui Long Wo Handicap (1600m).